Damn….huge moves are being made by Jake and the crew in Burlington. Opinions are like assholes…I know you all got one. If you snowboarded in the late 90's at all…. Forum, Foursquare, and Special Blend were huge. Now they Rest In Peace. It's a business kids….I wonder where the riders will branch out to? Expect to see some other teams get beefed up. Check the details here.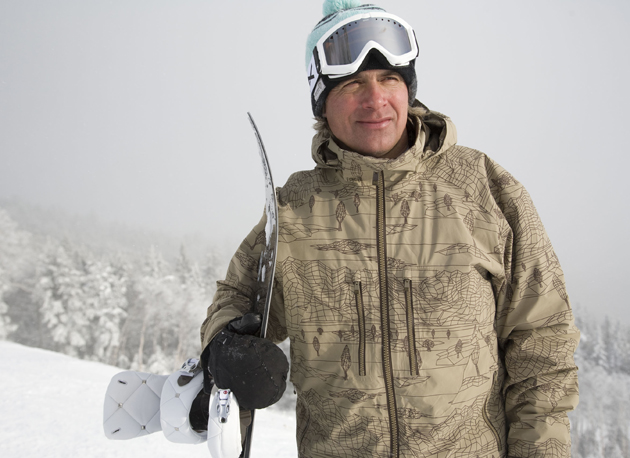 Johannes Kroemer photo courtesy of ESPN
---
Edition 2: Shoes
Even though I only picked three to review, this is a post that could go on for days. Shoes are the most important part of your setup. I know for surfing and snowboarding shoes aren't quite as big of a deal. However, in skating shoes are the most integral component outside of your quiver. When I was a grom "skate" shoes were Vans, Vision Street Wear high tops, Converse Chuck Taylor All Stars, or just whatever shoe you happened to skate in. Shoes were (and to some degree still are) how you wore your badge as a skate rat when you weren't pushing. If the new kid in school showed up in some Airwalks in 87′, the poser test was on. "You skate?" "How high can you ollie?" Eventually he would have to prove it. It used to be a rare thing that a shoe company would focus solely on skateboarding as a demographic. As you all know now, this shit is everywhere. Usually surf kids skated too, and would wear skate shoes. Eventually snowboard kids would rock em, and now the little fat douche down the street wears his signature DC Dyrdeks just to play Xbox and eat nachos. I do love nachos though….won't hold that against him. Anyway, being a grown-ass man that still skates, I rock skate shoes. Grown-ass man skate shoes…
First and foremost: The Gravis Dylan
You knew this shit was coming right? I know I know we've all seen "Dylan" the movie. No doubt that the kid destroys it. Dylan Rieder absolutely rips. So what happens? A snowboard company that makes skate shoes gets Arto on board (I'm sure for a a fat sum), and then brings on the kid from Westminster. He gets clean, puts out an insane video part, and takes a huge risk on his signature shoe. Hence we have the "Dylan." These are very close to grown-ass man shoes. Unfortunately they're  a little closer to college hipster shoes. I love that both Gravis and Dylan took a huge risk stylistically though. These look like slip on dress shoes (great for when you need to get formal), feel like slippers, and wear like skate shoes..sort of. Unless you were lucky enough to get 1 of the 240 limited pairs in oxblood, you'll have to settle for  black wrinkle or asphalt. The look is great. The style is a little too fixed gear for me, but certainly acceptable for most grown-ass men. These shoes are definitely comfortable also. My only real beef is skatability. Yes you can feel the board nicely and yes you feel light and sleek for sure. I like durability though. The leather holds up pretty well and I love that there's no laces to rip and replace, but there seems to be almost no cushioning. Zero high tech anti heel bruise technology going on here. I'm not looking for bulky D3's by any stretch, but I need a little more sustenance.
Over all I give em: 3 rare steak Pho Bowls.
photo courtesy of activerideshop.com
Second up: Lakai Belmont
Gotta love Lakai right? The Belmont's are bad ass too. These come in black or brown leather. The vulcanized Belmont is crazy comfortable as well. I love the look. You can rock em damn near anywhere. These are almost the perfect grown-ass man shoes. If it's good enough for Rick Howard it's good enough for me. These shoes skate like a sonofabich also. The Belmont is sleek enough to feel what's going on, and durable enough to take a decent beating. The leather's tough and the rubber will hold fast like an old pirate. These aren't full time skate shoes, but I'm definitely still a fan. Chill in em, skate in em, or play frisbee with narwhals in em.
Over all I give the Belmont: 4 stars.
photo courtesy of lakai.com
Finally the: Supra Skylow.
These kicks are sweeter than yoohoo. The Skylow is the Chad Muska Signature shoe. They're an amazing all around grown-ass man shoe. They come in a few different colors (especially if you go for the Skylow 1.5). The look is skate casual for sure, but good for most occasions. They're also vulcanized, with extra cushion in the heel, and the Skylow is pumped full of "Suprafoam". Not sure what that is, but it sounds technical and awesome. These are basically super durable, high quality skate shoes, that don't look stupid off board. My only slight drawback is if you have wide flintstone feet like me, they will be a touch snug.  I'm sure The Muska rips roads, makes beats, and gets artsy in these bad boys. He's got steez, not you. Throw on the Skylows and you might get some shine too.
Over all I give em: 4 finger rings and 2 Venice Boomboxes.
photo courtesy of sneakernews.com
---